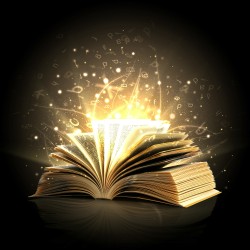 Fairytale sounds for imaginative stories: these tracks are a real treat for the ears of fairytale lovers. Childlike, gentle, luminous and a little bit of curiosity.
Playlist by: Ring Musik
Created on: 2022-12-12
Track count: 32
Total playing time: 1:10:59
2:16

Smooth, floating sweet melodic waltz. Quiet middle section that grows in intensity

2:04

Small bells and strings / Pizzicati / Piano theme @ 0:26 / Oboe / Repetitive

2:07

Innocent mandolins and glockenspiel plays over content plucks of strings and woodwinds.

2:09

Sparse, formal waltz with a demure melody line of piano and strings.

1:41

Calm and serene floating gently sparkling orchestral underscore evoking enchanting fairy tails and children's dream worlds.

1:54

Animals, Animation, Ballet, Camel train, Cartoon, Castles, Chase, Children, Comic, Danger, Documentation, Drama, Expanse, Fairy tale, Fjord, Flying, History, Hunt, Impression, Landscape, Middle Ages, Mountain landscape, Nature, Palaces, Panorama, Reportage, Rivers, Rural, Sailing, Sea/Sea voyage, Slapstick, Soundtrack, Suspense, Trip, Zoo, Film Score, Brass instrumentalists, Flute, Harp, Orchestra, Percussion, Strings, Woodwinds, Contemplative, Dignified, Dramatic, Dreamy, Eerie, Emotional, Heroic, Majestic, Mysterious, Threatening, Tottering

1:38

Sweet, gentle melodies and simple percussion. Mellow, dreamy and thoughtful

1:33

Ethereal choir with arpeggiated strings and a clerical touch.

2:19

2:19

A nice summer day, this elegant track features bright bells, positive strings, and curious piano melodies.

2:38

Determined, joyful melodies. Growing in intensity towards the end with a triumphant finale

2:33

Light and delicate pastoral soundscape with solo viola, for personal stories in outdoor and craft scenes.

2:04

Gentle pizzicato string growing to full mysterious orchestral piece. Melodic repetition with big finale

2:09

Adventurous, bold and triumphant. Determined melodies for heroic challenges

3:05

2:04

A warm, twinkling orchestral fantasy track with strong, emotive, hopeful sweeping strings.

3:30

Art, Castles, Fairytale, Museum, Palaces, pastoral, Rivers

1:36

Curious and charming music box, with light magical textures.

2:08

Slow and enchanting music box rendition of Swan Lake, with a mysterious and magic atmosphere.

1:53

Bright glockenspiel, string and woodwind melodies lead the way in this optimistic orchestral track.

2:29

This collection of Light News tracks are perfect for information based programs, Documentary, News, Science/Technology and Podcasts, Key F Maj

1:51

A playful orchestral track with perky pizzicato strings, sweet woodwinds and lush sweeping strings.

1:54

An emotive orchestral fantasy track with twinkling glockenspiel, sweet woodwind melodies, and light pizzicato strings.

1:58

A playful orchestral track with mischievous pizzicato strings and woodwind harmonies, building with light percussion.

2:05

Staccato and sweeping string melodies lead the way in this whimsical orchestral track, with twinkling percussive and woodwind embellishments.

2:50

2:19

1:56

Cheeky pizz strings and woodwind inspiring a quirky sense of mystery, curiosity and adventure.

2:17

2:47

2:12

Delicate piano dances over sweeping orchestra in a background perfect for quiet moments.

2:41

Balletic light and playful woodwinds with sparkle and flourish evoking winter scenes and luxury lifestyle.