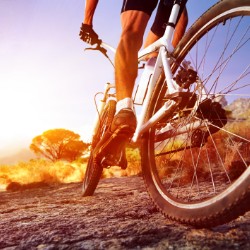 This sports playlist stands for dynamic movements with maximum power.
Playlist by: Ring Musik
Created on: 2022-09-16
Track count: 16
Total playing time: 31:51
2:32

Hard driving and edgy electronic breakbreat track

1:34

Strong and confident EDM beat invoking drive and energy.

1:41

Melodic uplifting EDM with great energy in the style of Zedd, David Guetta, Hardwell

1:00

Slap bass, funky guitar, positive female voices with rock energy and powerful drums. Kind of sports song. Or the song of your next car commercial… or even both: there's this kind of happiness a man feels when he drives his new sports car for the first time.

0:47

Flashy and impressive pop guitar groove evoking full on fun and bright entertainment.

2:31

Bluesy indie rock guitar with a litle 1970s attitude

2:05

Huge rock guitars and synths with punky pop male vocals.

1:47

Hi tech drum loops with massive crunching riffs and searing lead guitars.

3:52

Driving blues rock with powerful, stomping verses and more hopeful chorus'.

2:30

Groovy, badass blues rock with tonnes of swagger.

2:00

Heavy industrial rock with a slow beat in the style of Linkin Park

1:50

Hard rock/ metal track with a heavy shuffle beat, in the style of Metallica, Pantera

2:28

Fun upbeat modern indie pop rock guitar track with a catchy hook

2:04

Building strings and percussion explode into a heart-pounding climax at 1:21

2:15

A heavy rock track with a brooding yet determined tone throughout.

0:55

Punchy epic hybrid sports action build, evoking intense competition and hype.