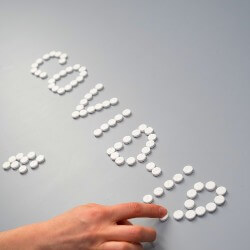 The Coronavirus (Covid-19) keeps the world in suspense and creates restrictions in almost all areas. Curfews, risk areas and statistics. Music for updates, news and reports.
Playlist by: Ring Musik
Created on: 2020-03-17
Track count: 30
Total playing time: 1:08:31
2:11

Low and slow atmosphere with repeated percussion and distant spoken voices

2:34

Uptempo percussive orchestral tension and mystery, crime scene investigation. Builds to high energy climax.

2:06

slow drone/ pulse style light tension cue builds to big end, reality TV

2:32

Slow and floating ambient eletronica bed, evoking barren landscapes and breath taking nature.

1:20

Suspenseful ambient drone with mutiple layers of subtle movement creating a chilling atmosphere.

1:38

Suspenseful cinema underscore creating anticipation and edge in action and high energy settings.

2:54

Slow and serene ambient soundscape evoking barren landscapes, space and breath taking nature.

2:28

Urban slow electro pop track with cut vocal samples, intimate synth pattern and hip hop drums.

1:18

Intimist and mysyterious ethereal mood. Spatial atmosphere with muffled and reverberated sounds.

1:19

Cool science-tech underscore drone with light tension evoking tech, innovation, robots and laboratories.

2:40

Slow and terrific mood, suspenseful. The murderer is in the house...

2:38

Long rising acoustic hopeful and luminous electronica with mixed piano and synth arp. Delicate anti climax. Cello ending theme.

2:40

Slow and terrific mood, suspenseful. The murderer is in the house...

3:06

Delicate and elegant mood with felt piano arp, emotional cello theme and pluck synth arp.

1:27

Eerie and unsettling electronica drone soundscape evoking mysterious wastelands and barren landscapes.

1:37

Floating modern orchestral drone soundscape for light etheral documentary moments.

2:12

A lightly mysterious track that promises something more.

2:17

Confident and motivational electronica with pounding piano, synth arp and beat.

4:27

Dark and slow urban mood with mysterious strings theme and synths.

2:08

Long rising suspense and mysterious mood with wide synths and strings.

1:11

Creepy science fiction drama drone electronic accompaniment with a light percussive beat, creating a sense of floating in space.

2:36

Pulsing and percussive underscore that perfectly fits in an investigation report.

2:13

Ethereal and melancholic piano theme with peaceful electronica perc. Mysterious ending.

2:35

Mysterious piano intro turning into confident remixed piano electronica. Poignant cello ending.

3:54

Heavy urban dark mood with pulsing synths and strings.

3:09

Strange and ominous rising mood with pulsing and wide synths.

1:09

Eerie and unsettling tension drone soundscape evoking wastelands and barren landscapes, with additional loopable layers.

1:18

Ominous space-inspired drone track creating a sense of isolation and darkness.

2:17

Investigation, technologic and futuristic mood with urgent driving bass and time-clicking perc.

2:37

Supernatural mood with gritty wood perc and eerie acoustic pads. Mysterious piano theme @ 0:50.