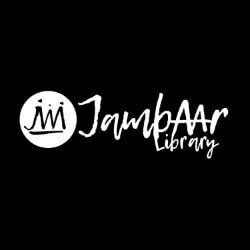 The Top 10 tracks from our French partner label Jambaar Library.
Playlist by: Ring Musik
Created on: 2018-10-03
Track count: 10
Total playing time: 32:14
4:10

Urban trap beat with deep chords and a heavenly pad intro. Bewitching synths, long pads and percussive drums. Calm and majestic. Key: A minor

2:02

Sweet and charming indietronica with bright synths, bouncy drum kit and radiant melodies for a dreamy and carefree atmosphere. Positive, inspiring and playful. BPM 123. Electro, pop, house, sunny, cool, cute, girly, lifestyle

3:00

Urban trap with tense and menacing synths over a bouncy and energetic drum kit. Swagger, attitude and determination

3:39

Trap/urban beat with an angelic synth and a deep calm voice fx. Peacefull and reflective. Key: A minor

3:00

Futuristic pop with a catchy synth, driven by lively stepping drums. Deep and bouncy basslines. Dreamy and epic. BPM 120, Key: G minor

3:53

Relaxed and groovy Urban/ Cloud Hip Hop.Underscore version with floating synths.

2:12

Dreamy and inspiring jazzy hip hop with punchy drum kit, soulful horns and a vibrant electric piano. Reflective and groovy, perfect for a nocturnal ride through the city. BPM 100, Key C# Major

2:27

Bluesy, hopeful and adventurous beat with slick soothing guitar, driving drum kit and a groovy bassline for a dramedy / road movie feeling. Cool, laid back and dreamy. BPM 94, Key Amin

4:54

Energetic and confident electronic pop with punchy drum kit and somber synths. Lively, thrilling and mysterious. Key: A Minor, BPM 93

2:57

Powerful and motivational stadium electro with supercharged brass, human chants and breathing fx carried by a hard hitting tribal kit. Uplifting, high energy and triumphant. BPM 115, Key A# Major.