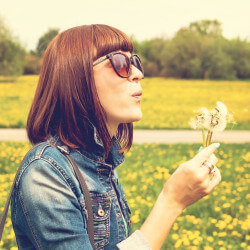 Summer is here: meet friends, eat a delicious ice cream and enjoy the sun. With these light and airy tracks, the good mood comes all by itself!
Playlist by: Ring Musik
Created on: 2020-02-12
Track count: 20
Total playing time: 44:08
2:06

Stabby funk guitar, punchy drums, light as air female vox. Did we mention saxy sex man makes an appearance?

2:12

Fast but smooth rhythm section with vocals that are groovy, grown, and sexy.

2:34

Funky pop song with male lead vocal and rap from 1.18 on themes of love, relationships and confidence.

1:55

Fun 1980s synth pop in the style of Talking Heads

2:27

Cool and positive electro pop with catchy guitar theme, determined beat and claps.

2:08

House pop at it's finest with the perfect female vocal line.

2:04

Funky bassline, house-y beat, and bubbly flirty female vocals.

2:38

Light, joyful and fun hip hop track in the style of Lil Yachty, Lil Pump

2:12

Syncopated, driving drums under soaring guitar lines.

2:11

Driving guitars with giant drums an energetically pop vocal line!

1:55

Pushy beats, disco-flavored guitars, and spoiled female vocals full of brattitude.

2:20

Fresh bright pop with strong beat and uplifting strings hook.

2:12

Bouncy, fun track perfect some serious Mac and Bumble demos.

2:58

Catchy and motivational electro pop with anthemic synth theme and confident drums.

1:56

Light, little bleeps and pizzicato strings bleep and blip their way over a stutter beat.

2:48

Positive and determined electro pop with catchy guitar theme, and lively synth arp.

2:21

Soft dreamy intro swells into driving indie pop.

0:37

Funky bassline, house-y beat, and bubbly flirty female vocals.

2:12

Cool mellow marimbas break into a monstrous banger that makes you forgot about the sand in your mankini.

2:22

Laidback luv jam perfect for late night college hook ups.