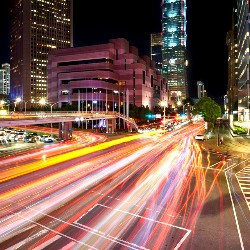 Night Tales tells the stories that happen when it gets dark: relaxed through the night with lounge and ambient sounds. Whether you are in a bar late at night or you drive through the illuminated city. Here are some floating, ethereal sounds and chillout vibes.
Playlist by: Ring Musik
Created on: 2020-02-14
Track count: 21
Total playing time: 1:04:15
2:35

Dreamy and zen chill-out mood with aerial synths and Rhodes.

2:20

Mystic and mysterious ambiance with aerial synth and drums. Dreamy and peaceful.

2:55

Mind-blowing ambiance with aerial synths and Fx.

2:47

Smooth and pensive, featuring dreamy piano, soprano sax and beats creating an understated, chilled mood.

2:00

A Syncopated Electronic Groove that perfect for building Drama and Mystery

2:45

Accordion intro with acoustic gtr. & perc. / accordion theme @ 0:19 / acoustic gtr. theme @ 1:29 / back to accordion theme @ 2:02

2:25

Warm and passionate, featuring mellow female oohs-aahs, violin and hand claps creating a calming, laid-back mood.

3:11

Delayed piano, electric gtr. & synths / Electric gtr. Theme @ 0:46 / Perc. @ 1:52

3:18

Acoustic gtr. with perc. & accordion intro / continuous accordion theme from 0:22 / bass @ 0:24 & drums @ 0:49

3:17

Perc. & acoustic gtr. intro/ accordion theme @ 0:22 / back to theme @ 0:56 with gtr. conterpoint / acoustic gtr. theme @ 1:30

2:56

Advertising, Art, Astronomy, Autumn, Ballet, Branding, Calm, Castles, Cello, Classical music, Coach ride, Contemplative, Culture, Dignified, Documentation, Drama, Dramatic, Dusk and dawn, Expanse, Fireplace, Fjord, Flowers, Flowing, Flying, Fog, Forest, Heath, Hiking, History, Holidays, Impression, Landscape, Lonely, Lounge, Majestic, Measured, Meditation, Meditative, Monument, Mountain landscape, Museum, Mysterious, Nature, Nostalgic, Nostaliga, Oasis, Palaces, Park, Piano, Reportage Retro, Revue, Rivers, Rural, Sailing, Sea voyage, Spring, Stroll, Summer, Sunrise and sunset, Temple, Travelling, Trip, Vintage, Wellness, Zeitraffer, chill out, relaxed, smooth

3:39

Synths, electro fx, vibraphone & drums

1:42

A relaxing Electronic beat with a light touch of piano perfect for building a sense of Drama

2:43

Dreamy and serene, featuring hazy electric bass, soprano sax and beats creating a swaggering, heavenly mood.

3:12

Dreamy and ethereal, featuring atmospheric keyboards, violin and synth pads creating a relaxed mood.

2:31

A gorgeous, ambient cinematic track with a simultaneously bittersweet and hopeful tone.

2:39

Advertising, Branding, cool, Dreamy, Eroticism, Evening mood, Fashion, Lounge, Romantic, Saxophone, soft, touch

4:50

Spacious and floating with chill out elements, featuring warm keyboards and synthesizer that create a hip, feel-good mood.

4:09

Warm and hypnotic, featuring pleasant synthesizer and electric guitar that create a spacey, calming mood.

3:25

Sleek and mellow with smooth jazz elements, featuring warm keyboards and acoustic guitar that create a fulfilled, soothing mood.

4:56

Warm and calming, featuring spacious synthesizer that creates a dreamy, soothing mood.