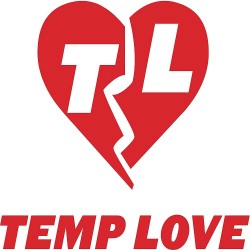 The Top 10 tracks from our American partner Label Temp Love.
Web:www.templove.com
Playlist by: Ring Musik
Created on: 2018-10-04
Track count: 10
Total playing time: 25:34
3:36

Sparse pops and bells give way to a hip kick-back and chill vibe.

1:43

Driving guitars and synths playfully interact with programmed beats and big claps. Almost as playful as this awesome lip gloss you just bought on a whim.

2:05

Friendly, upbeat strings with peppy rhythm section is a perfect score for explaining your convoluted business model.

2:12

Bouncy, fun track perfect some serious Mac and Bumble demos.

2:10

Odd but pensive celesta line creates a fairy tale atmosphere along with pizzicato strings and chamber orchestra.

2:38

Smoothness prevails over the seas in this perfect sailing track.

3:03

Intriguing dancing string lines builds to a grand resolution

2:48

Plucky synths over a driving drum beat with guitar flourishes.

3:06

Huge drums, big vocals, and pop rhythm guitars lay a positive background to getting the perfect picture for your Instagram feed. After 24 tries.

2:13

Restful piano plays over a symphony of universal washes.