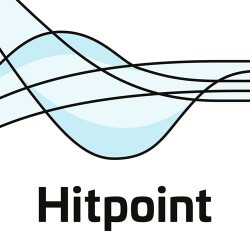 The Top 10 tracks from our British partner label Hitpoint Music.
Playlist by: Ring Musik
Created on: 2018-10-04
Track count: 10
Total playing time: 20:08
2:22

Thrilling modern orchestral underscore intro, building with brass from 0.32 and finally into epic theme from 1.17, providing energy, punch and power of a movie trailer.

1:48

Upbeat happy modern pop tune for cheery reality television and uplifting advertisements.

1:32

Relaxing and serene documentary piano accompaniment inspiring beauty and art.

2:03

Bold and bluesy rock track inspiring unstoppable energy, drive and power.

2:31

Chilled out mysterious ambient tune building powerfully, creating a sense of growing strength, development and resilience.

2:12

Uplifting enthusiastic feel good folk bed with fast pace, evoking outdoor pastoral settings, happy mornings, health and wellbeing.

2:10

Captivating modern pop production with traditional Arabian soundscape evoking travel across the deserts and bustling markets.

2:11

Heartening and hugely uplifting modern pop track, building section by section, evoking sports determination, personal achievement and team victory.

1:54

Feel good uplifting guitar strumming modern folk, with a happy catchy tune and motivational tempo.

1:25

Hard and heavy modern orchestral energy bed for extreme sports, ultimate competition and adventure.